Criminal Defence, Family Law & Real Estate Lawyers
Kay Mahoney Koustov Law is a criminal defence law firm with litigation experience in all levels of courts in Canada. Our goal is to provide the highest quality legal service and ensure you are taken care of during this taxing period of your life. Our legal experience as Crown Prosecutors on both Provincial and Federal levels, and also experience in litigation in all levels of courts in Canada, you can be certain that we have the experience and knowledge essential to make your interaction with the Criminal Justice System as painless as possible.
Our diverse experience as both Crown Prosecutors and Defence Lawyers provides us with the unique skill set and the ability to provide you with the direction you need to effectively navigate the perils of the Criminal Justice System. Our Lawyers have also worked as Crown Prosecutors with respect to all levels of charges pursuant to the Criminal Code of Canada. If you need the services of a Trial lawyer, it's a guarantee you will be glad you chose Kay Mahoney Koustov Law to represent your interests.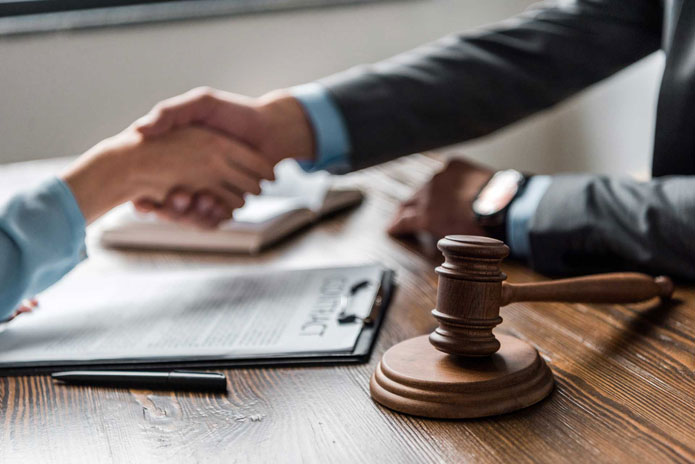 What Our Clients Are Saying
"Darren was amazing in court. He was fully prepared and worked hard to prove my case ….. Could not be happier and more thankful for his hard work and knowledge."
C. C.
Integrity
When in search of a law firm, you need a legal counsel that will fiercely defend your rights without being intimidated by opposing counsel, judges, police officers, or any other party involved in your case. We understand the complexities of litigation and are adept at cutting through the confusion to get to the core of the legal issue at hand. Our primary objective is to offer exceptional professional legal services that manage litigation costs and alleviate the stress of your legal difficulties.
At Kay Mahoney Koustov Law, we are committed to standing up for your rights and providing a strong defense. We understand that navigating legal proceedings can be overwhelming and stressful, which is why we strive to make the process as smooth and efficient as possible. Our experienced legal team has a proven track record of success in a variety of legal matters, and we are dedicated to achieving the best possible outcome for our clients.
We believe in open and honest communication, and we work closely with our clients to ensure that they are fully informed and involved in every step of the legal process. We understand the importance of managing litigation costs and offer a range of cost-effective solutions to meet your needs.
When you choose Kay Mahoney Koustov Law, you can rest assured that you have a strong legal advocate on your side who will fight tirelessly to protect your rights and achieve the best possible outcome for your case. Let us help you navigate your legal difficulties and take the stress off your shoulders.
We can help you protect your rights!
If you have more specific-related legal questions, please contact us. We would love to hear from you. Call our  office at 403-617-0035.