Empowering Clients, Protecting Interests
Kay Mahoney Koustov Law brings together a dynamic team of legal professionals specializing in Criminal Defence, Family Law, and Real Estate matters. Our dedicated team understands the unique challenges that arise in these areas and is committed to providing personalized and effective legal solutions for our clients. Whether you are facing criminal charges and need a strong defence, navigating complex family law issues, or seeking guidance in real estate transactions, we offer a comprehensive range of services to meet your needs. With a client-centered approach, we strive to protect your rights, advocate for your interests, and achieve the best possible outcomes. Trust in our expertise, experience, and unwavering commitment to serving the Airdrie community.
Airdrie Criminal Defence Lawyers
Few life events are as devastating and potentially life-altering as facing criminal charges. Such situations can lead to a permanent criminal record, incarceration, or a range of severe consequences. This is why, when confronted with criminal charges, it's vital to seek the expert legal counsel of a criminal defense attorney.
At Kay Mahoney Koustov Law, we offer intelligent, assertive, and strategic criminal defense services to safeguard your freedom, reputation, and livelihood. Interactions with law enforcement and the court system during such challenging times can be overwhelming and stressful. It's during these moments that you require a knowledgeable and dependable lawyer to navigate the process with you.
Our commitment is to always prioritize your best interests and ensure that you are treated fairly and respectfully by all members of the criminal justice system. Your rights should be upheld, and your voice should be heard throughout the process, and we will work diligently to secure the finest representation available in Alberta.
If you find yourself facing criminal charges or if you're concerned that your rights and freedoms are not being upheld, reach out to us today at our Calgary office. We are dedicated to ensuring that your life, liberty, and reputation receive the comprehensive protection they deserve.
Real Estate Legal Services
Whether you're looking at your first home purchase or adding another property to your rental portfolio, we're here to assist you in managing your real estate transactions. Our expertise extends to providing legal guidance for buyers, sellers, financial institutions, and property owners involved in residential property purchases, sales, and leasing arrangements. We offer counsel to tenants and landlords facing tenancy disputes and possess a track record of drafting comprehensive leases and purchase and sale agreements. Drawing upon our substantial experience in this field, our aim is to facilitate a smooth and stress-free real estate transaction for you.
Family Law Services in Airdrie
Navigating divorce, separations, child custody, and support issues can be extremely stressful. We're here to help you through these challenges.
With our extensive legal expertise, we'll guide you from start to finish, striving for a fair and amicable resolution to enable you to move forward. If litigation is necessary, we're ready to assert your interests in Alberta's courts.
Throughout the divorce journey, we provide empathetic support and unwavering advocacy. We understand the emotional and legal complexities involved and are committed to finding just and harmonious resolutions. Drawing on our deep knowledge of Alberta family law, we offer tailored solutions for issues like child custody, spousal and child support, and property division. Our goal is to minimize conflict, foster effective communication, and guide you towards a positive outcome, allowing you to move forward with your life.
We're experienced in various strategies, from mediation to litigation, and have a network of professionals, including psychologists, accountants, business and pension evaluators, and parenting consultants, to support your unique needs.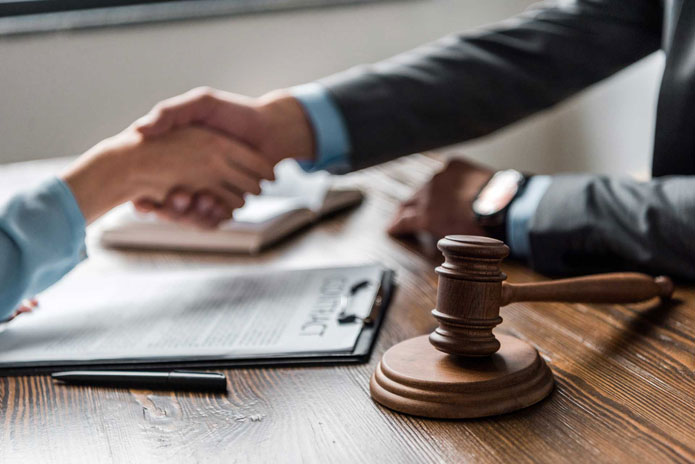 What Our Clients Are Saying
"Darren was amazing in court. He was fully prepared and worked hard to prove my case ….. Could not be happier and more thankful for his hard work and knowledge."
C. C.
Integrity
When seeking the services of a law firm, it's essential to find a legal team that will vigorously advocate for your rights and remain undeterred in the face of challenges from judges, opposing counsel, law enforcement, and opposing parties in the courtroom. We excel at navigating the complexities of legal disputes, swiftly identifying the core issues in any legal matter. Our commitment is to provide the highest standard of legal services while also focusing on cost-effective litigation management, thereby alleviating the burden of legal issues from your shoulders.
We can help you protect your rights!
If you have more specific-related legal questions, please contact us. We would love to hear from you. Call our  office at 403-617-0035.